In recent years the German brand ELZA has become a symbol of natural products for a healthy lifestyle: european production and conformity with EU standards. The fine beverages for the whole family and for every day.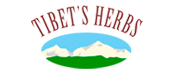 Tibet's Herbs is an instant chicory beverage made of 100% natural roasted chicory root. While being caffeine free, chicory is famous for its health benefits and is rich in nutrients.
The rich coffee taste of this chicory is very soft, but dense, with a sweet aftertaste completely devoid of any bitterness.
Legendary brand deserving the status of a national brand, coffee of the era of the USSR.
The MOSCOFE brand meets all modern requirements and makes us remember with tenderness and nostalgia the times when coffee belonged to scarce goods and was an indispensable attribute of food orders.